RJT Construction, Inc. Consulting Services
has provided services in a wide variety of project types, size, scope, and complexity. Project assignments range from a single building project, to complex multiple state and multiple party matters with dozens of ongoing projects and litigations. The scope of RJT's work will vary depending upon project or client needs.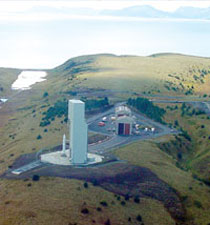 The general project types or categories listed typically may have a scope of work that would include: investigation, reporting, subcontract status review and analysis, cost to complete analysis, project monitoring to completion, forensic analysis, schedule analysis, affirmative claim preparation & settlement negotiations, payment bond claim analysis and negotiation, obligee interface, negotiations and technical assistance, litigation support, and expert witness designation.

The "Typical Projects" listed include new construction, renovation, rehabilitation, as well as seismic retrofit and upgrade.
Photo courtesy of: BRPH Architects|Engineers

TYPICAL PROJECT ASSIGNMENTS:

• State School Construction - High Schools, Elementary Schools, Colleges/Universities
• City and County Public Buildings
• Federal Military Buildings
• Federal VA Hospitals
• Subdivisions
• Federal Canal and Waterways
• Waste Water Treatment Facilities
• Public Sewer Construction
• Public Road Improvements
• City, County, and D.O.T. Maintenance Facilities
• Park Facilities
• D.O.T. – Projects, Facilities and Rest Areas
• Fire Stations
• Site Development
• Police and Detention/Correctional Facilities
• Rocket Launch and Control Facilities
• Bridge Construction and Rehabilitation
• Luxury Condominium Projects Low and High Rise
• Post Office Projects
• Inter State Highway Projects (D.O.T.)
• Mechanical
• Electrical
• Airports and Facilities
• Power Plants
• Hospital and Medical Facilities
• Historical Renovations
• Mass Transit and Transportation Systems
• Contractors State License Board Claims
• Residential Claims, Disputes, and Litigation

•
Commercial Buildings

•
Office Complexes,

•
Research Facilities/Labs

•
Shopping Centers/Malls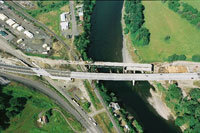 SPECIFIC PROJECTS

Confidentiality of our clients, and all related parties, is of the utmost importance to RJT. As such, we do not provide specific project information online. However, a list of some specific representative projects can be provided upon request, or as part of RJT's proposal to perform service on your behalf, or on behalf of your client. For more information, contact Rod Tompkins or Rodney J. Tompkins Jr. at 530-823-2220.